You are here
Back to top
Edward Tanzosh
In his own words…
I don't try and think of who I want to be as an artist because I already am me as an artist. I have been created to create, therefore I ponder how my creations can speak joy into the lives of others. I want my art to bring toothy grins and laughter with thought and creativity. I want the words, "Love your neighbor," to be a focal point of my life and not just a holiday food drive. I believe I can achieve that through art.

I most enjoy illustrative work. I enjoy work that tells a story and has a facet of humor. I want a slight chuckle or a curious head tilt when viewing the images. I want to bring happiness and joy, whimsical creativity, and a mischievous giggle out of the child in all of us. I believe we would all be better off if we viewed art, and possibly life, as a child. The world has enough hate, enough anger and depression, enough narcissism and cynicism; why not bring some light.
You can read more about our friend in the article, "RMC counselor will debut his first children's book," by Sue Lawrence.
Eddie has been a member-owner since January 2019.
---
Eddie's first book, Woolly Different, is for sale at our store in downtown Billings, as is Cinder Yeti, a collaboration with member-owner and founding board member, Precious McKenzie.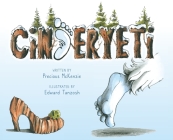 $22.95

ISBN: 9781733309295
Availability: Usually Ships in 1-5 Days
Published: Bealu Books - December 1st, 2019
---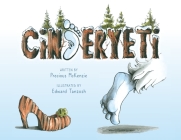 $11.95

ISBN: 9781734106503
Availability: Usually Ships in 1-5 Days
Published: Bealu Books - December 1st, 2019
---