You are here
Back to top
Vanish (Paperback)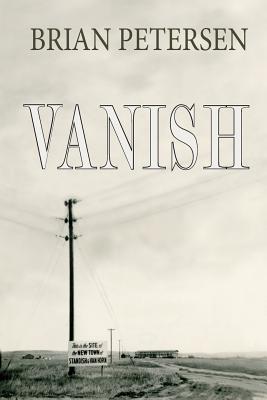 $19.95

Usually Ships in 1-5 Days
Description
---
The town came to be in the '50s, during the dam-building heyday of the U.S. Army Corps of Engineers. Entire communities were inundated by the rising waters of the Missouri River, backed up behind an earthen wall 100 miles downstream. Farmers and ranchers, rich and poor, Indian and white--all were told to pack their belongings and prepare to move to higher ground. Brian Petersen has set his story amidst the changes that never stopped: Tribal sovereignty, white man's laws, Indian/white affinity and antipathy, and finally the boom, the great thunderclap of the Bakken Oilfield Play.
The boom brings prosperity to Ted Rudiman, who is the Vanish mortician, and his good friend and business partner, the sturdy, savvy oilman Russ Baer. For Ted it means a new family home, new opportunities...and also the renewal of an old and volatile passion with the lovely tribal administrator, Mercy Meagher.
VANISH starts fast, hits hard and drills deep into the riches of the North Dakota oil patch region, and even deeper into the hearts of those who call it home.--Jake Ellison, News Producer, Seattle Post-Intelligencer, and author of White Mother, Body of the Robin."
Like the rugged landscape on which it is set, VANISH is full of beauty and violence, poetry and harshness. Paced like a thriller, yet tightly crafted, with great skill in (and obvious affection for) the language, Petersen's novel is occasionally crude, often tender, frequently hilarious, and rich in its renderings of people and place.--Steven Finney, writer, editor, translator, University of North Dakota.