You are here
Back to top
Visualising a Sacred City: London, Art and Religion (Library of Modern Religion) (Hardcover)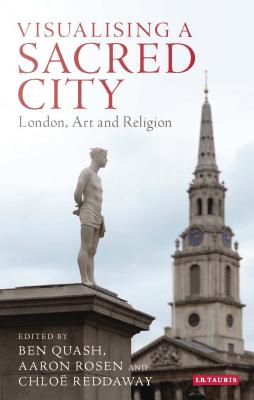 $237.00
Email or call for price.
Description
---
William Blake famously imagined "Jerusalem builded here" in London. But Blake was not the first or the last to visualize a shimmering new metropolis on the banks of the River Thames. For example, the Romans erected a temple to Mithras in their ancient city of Londinium; medieval Londoners created Temple Church in memory of the Holy Sepulchre in which Jesus was buried; and Christopher Wren reshaped the skyline of the entire city with his visionary dome and spires after the Great Fire of London in 1666. In the modern period, the fabric of London has been rewoven in the image of its many immigrants from the Caribbean, South Asia, Eastern Europe, and elsewhere. While previous books have examined literary depictions of the city, this is the first examination of the religious imaginary of the metropolis through the prism of the visual arts. Adopting a broad multicultural and multi-faith perspective, and making space for practitioners as well as scholars, its topics range from ancient archaeological remains and Victorian murals and cemeteries, to contemporary documentaries and political cartoons.
About the Author
---
Ben Quash is Professor of Christianity and the Arts and Director of the Centre for Arts and the Sacred at King's College London. His many books include Theology and the Drama of History (2009) and Fields of Faith: Theology and Religious Studies for the Twenty-first Century (edited with David F Ford, 2005, paperback 2012). Aaron Rosen is Lecturer in Sacred Traditions and the Arts at King's College London. His publications include Art and Religion in the 21st Century (2015), Religion and Art in the Heart of Modern Manhattan (2015) and Imagining Jewish Art: Encounters with the Masters in Chagall, Guston and Kitaj (2009). Chloe Reddaway is Howard and Roberta Ahmanson Fellow in Art and Religion at the National Gallery, London, and author of Transformations in Person and Paint: Visual Theology in 14th- and 15th-century Florentine Frescoes (2016, forthcoming).