You are here
Back to top
Paging Dr. a: Continuing Stories from a Country Doctor (Paperback)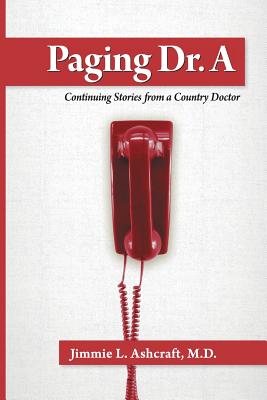 $26.60
Email or call for price.
Description
---
In 1904 a famous and legendary physician named Sir William Osler counseled doctors to "Live a simple and temperate life, that you may give all your powers to your profession. Medicine is a jealous mistress; she will be satisfied with no less." Unlike this famous advice, most physicians do not live a simple life. The demands by patients, hospitals, communities, political groups, and others for a doctor's time can be extraordinary. As a young boy Dr. Osler's mistress seduced me, and I have had a lifelong affair with her.
The book's title, Paging Dr. A, relates to the many ways I was summoned or contacted over the years. A phone ringing, or a pager beeping, or a nurse having a hunch about a patient, or a sheriff coming to my home in the middle of the night all requested my help. I learned that someone waving at me in a crowd, a pat on my back, or a note written on a scrap of paper could also be asking for my assistance with a medical problem or to give a presentation to educate others. With time and experience, I learned that a person's appearance and body language often communicated a better medical history than the spoken word.
This retrospective presents more true stories about my journey through fifty years of medicine. Some stories have extended notes inserted into the text to give the reader clarity about certain topics. Some stories contain "Food For Thought" topics. Like the stories in my other books, Reflections of a Country Doctor, The Next Prescription, and Side Effects, some are silly, some are sad, some will make you happy, and some might make you mad.
I hope you enjoy this portion of my life's journey in medicine.
Doctor Ashcraft is a retired rural family physician and educator. He and his wife Kay live in Billings, Montana. They spend their time with their growing family, traveling, volunteering, and pursuing hobbies. They have three grown children and seven grandchildren.