You are here
Back to top
Reflections of a Country Doctor (Hardcover)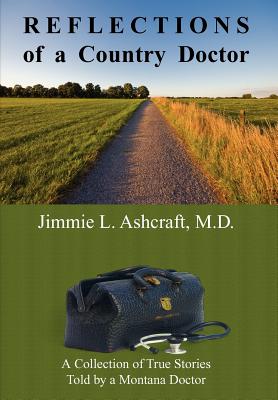 $46.48
Usually Ships in 1-5 Days
Description
---
This book contains my reflections upon my 26 years as an "old time" generalist family physician in rural America. It is merely a collection of stories that depict some of my many experiences over the years. The stories mirror those of many of my generalist colleagues who have experienced "the trenches" of rural primary care. My stories span the breadth and depth of the discipline of rural family medicine. Stories range from assisting mothers giving birth to caring for and comforting those at the end of life, from performing surgery to becoming involved in one's community, and from making house calls to providing emergency room care. Some are silly, some are sad, some are funny, and some may make you mad.
JIMMIE ASHCRAFT, M.D.
Doctor Ashcraft is a graduate of the University of Oregon Medical School. He was a member of the clinical staff of the University of Washington Medical School for 30 years.
Doctor Ashcraft and his wife, Kay, live in Montana. They have three grown children and six grandchildren.