You are here
Back to top
The Madonna of Starbucks (Paperback)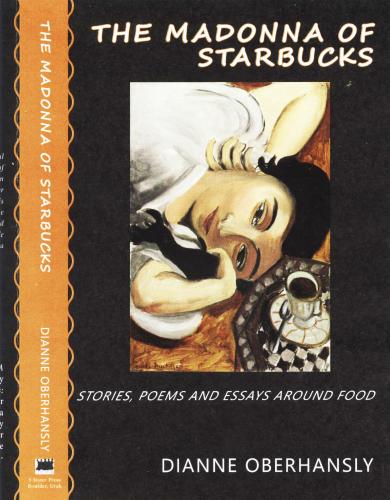 Description
---
Stories, Poems and Essays Around Food
About the Author
---
Dianne Nelson Oberhansly's book of short stories, "A Brief History of Male Nudes in America" won the Flannery O'Connor Award and her co-written novel, "Downwinders: An Atomic Tale" was chosen as a Utah Book of the Year. Her fiction and poetry have appeared widely in journals including The Iowa Review, Ploughshares, New England Review, Canary, The Quarterly and Sundog. She lives in rural Utah where she is a hiker, slow food enthusiast, and Arts supporter/educator.
Praise For…
---
"Utah is a place of strange and wonderful beauty. It is also a wonderful place of oft strange best kept secrets. One of these is the literary work of Dianne Nelson Oberhansly. An accomplished novelist, poet, and author of a major award winning collection of short stories, she now adds this potpourri of splendid poems, stories, and essays to her dossier. Beyond all this, she is perhaps an even more magnificent human being, gourmet, friend, and teacher. If you have not yet made her acquaintance, that is a terrible misfortune. Here and now is the opportunity for rectification: this is a certain love affair, rimrocked and at the ready."
-- David Lee, Utah's 1st Poet Laureate.