You are here
Back to top
Pretty-shield: Medicine Woman of the Crows (Second Edition) (Paperback)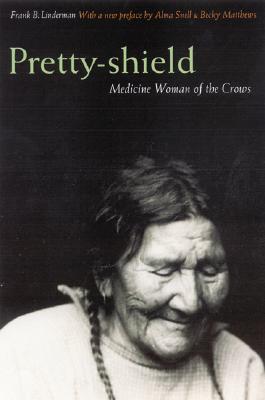 $14.95
Usually Ships in 1-5 Days
Description
---
Pretty-shield, the legendary medicine woman of the Crows, remembered what life was like on the Plains when the buffalo were still plentiful. A powerful healer who was forceful, astute, and compassionate, Pretty-shield experienced many changes as her formerly mobile people were forced to come to terms with reservation life in the late nineteenth century.
Pretty-shield told her story to Frank Linderman through an interpreter and using sign language. The lives, responsibilities, and aspirations of Crow women are vividly brought to life in these pages as Pretty-shield recounts her life on the Plains of long ago. She speaks of the simple games and dolls of an Indian childhood and the work of the girls and women—setting up the lodges, dressing the skins, picking berries, digging roots, and cooking. Through her eyes we come to understand courtship, marriage, childbirth and the care of babies, medicine-dreams, the care of the sick, and other facets of Crow womanhood. Alma Snell and Becky Matthews provide a new preface to this edition.
About the Author
---
Frank B. Linderman (1869–1938) lived closely with the Flatheads, Blackfeet, Crows, and other Native Americans of the northern Plains for many years. His books include Plenty-coups: Chief of the Crows and The Montana Stories of Frank B. Linderman, both available in Bison Books editions. Alma Snell, the granddaughter of Pretty-shield, is the author of her own memoir, Grandmother's Grandchild (Nebraska 2000). Becky Matthews is the editor of Snell's memoir.