You are here
Back to top
Weapons of War Tanks & Armored Vehicles 1900-1945 (Hardcover)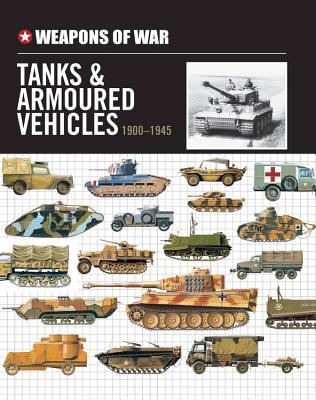 Description
---
Part of the Weapons of War series, this book features more than 150 color and black & white illustrations and photographs of tanks and armored vehicles, as well as detailed specifications
Tanks and Armored Vehicles, 1900–45 brings together the most important AFVs of the first half of the twentieth century in a single, handy volume arranged in alphabetical order. The book includes classics such as the Sherman and Tiger tanks, as well as lesser known models such as the Soviet Ba-10 armoured car and the German Hetzer self-propelled gun.
Features 150 entries of the most important weapons of the era
Every weapon is illustrated with an accurate color artwork
Each entry includes a specifications table with essential information such as armament, weight, speed, and range
Concise text provides a summary of the design, development, service history, and performance of each weapon
This book includes information on amphibious vehicles, armoured vehicles, engineer vehicles, halftracks, light vehicles, self-propelled artillery, tank destroyers, tanks, and trucks and transporters.